The Reality behind Food Advertising
Everybody knows that a good food image in an ad is taken by professionals and we all know that is edited many times, enhanced with photo editors to achieve the maximum possible to make you drool and buy too!

But, which is the limit to this process? It isn't the first time that I buy or order according to a photo & description in a menu and when you receive it, the dish is very different to the original picture.
I don't know in your place, however I think this is an important theme in fast food chains. In more glamorous restaurants with menu photos the problem is less, but it exists.
The food presentation can be manipulated a lot and if the dish look isn't good, at least it should taste appealing to the palate.
I know that this phenomenon is called "marketing" more "advertising" and it's in every place & everyday. If you see food ads in TV, cable and even on internet, often the same are far from reality.
The following article illustrate in pictures that food advertisings can be tricky but in some cases are pretty well, not all is bad in the food kingdom: D
* Food advertising versus reality
How many times you received a dish totally different of what you ordered based in a pic? Have you complained to the restaurant to modify it? Did you return to this restaurant again?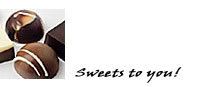 If you enjoyed your read, Subscribe to my RSS feed or get updates by Email!
Photo credit by clspeace