Poll Result about Your Food Passion as Culinary Career or For Pleasure
Another poll has ended; I like to break down & to highlight your thoughts, opinions and comments in relation to this poll: food passion as culinary career or for pleasure or about the fresh healthy salads one. Thanks to everyone!!
(Salad: Veggies, Tuna, Egg, Olives, Walnuts – a Culinary Delight!)
Let's see the poll results about Your Food Passion as Culinary Career or For Pleasure?
Taking culinary classes: 4 (11%)
Ended culinary education: 3 (8%)
Cook, baking, pastry chef: 7 (20%)
Amateur cooking for fun: 12 (34%)
Have a hospitality degree: 2 (5%)
Food lover but don't cook: 2 (5%)
Food lover – Foodie: 16 (45%)
Other: say it in comments: 5 (14%)
It's clear that my readers have different culinary tastes and approaches to food.
A predictable result is a (45%) of foodies; this is food blog, isn't it?
But the food passion takes higher steps of people who have ended the culinary classes (8%). Pastry chef? Future restaurateurs?
I can include many in the foodie lovers, but to name a few: B.B (Be Foodie!) No doubt! "Hard to guess? "I'm a foodie!" :))"
Femin Susan (Vegetable Art) "Wow! I loved food."
Rosa's Yummy Yums "I'm a foodblogger because I love to eat and cook, but if I can get a job thanks to my passion, then why not!"- candidate to be possible Chef 😉
Zerrin (Give Recipe) "My purpose is to share what I learnt in our culture, that's why I have a food blog."
Lorraine @NotQuiteNigella "I voted, can't wait to see the results."
Reeni♥ (Cinnamon Spice & Everything Nice) "I've worked as a grill cook before, but now I am just a foodie!" " I love all the salad ideas, especially with warmer weather approaching here, it makes me want to eat more fresh salads!"
AverageBetty "I went with Food lover – foodie… My goal is to entertain people that would not ordinarily watch cooking content and get them cooking for themselves :)"
Carolyn Jung (Food Gal) "Thanks for all the inspiration for new ways to dress up my everyday salad."
Ben (What's Cooking) "I am in the food world because I grew up around food in my parents' restaurant in Mexico City"
Declared chef a (20%) real pro in the culinary career, I'd like to find out where are they working or your specialty: baking, pastry chef (very perfectionist to get awesome good-looking and gorgeous desserts) Tell me in comments what you like or dislike of your career!!
At this moment taking culinary classes a (11%) perhaps to improve cooking skills or even candidates to senior chef?
Will I have an Anthony Bourdain between my readers?? The future will speak! We can find:
The Duo Dishes "No culinary school for us, although we take cooking classes for fun"
Soma (eCurry) "I guess i am a foodie:-D, tho' sometimes i could take some classes for fun.. would be baking for me"
Not taking, if not giving culinary classes Culinaryschoolsu.
Also Online Chef Courses "help aspiring Chefs reach their ACF Chef Certification goals."
Sara (Sara's Kitchen) "I am mostly self taught. I did take a few classes at a local culinary school that were quite good."
Nick (The Peanut Butter Boy) "I'm a foodie – love to cook, love to eat. I'd like to go to culinary school but I wouldn't want to be a professional chef, I'd love to own a restaurant though!"
Nora (Fuss Free Recipes) "I'm a foodie – who adores cooking nd eating home made dishes and also discovering new recipes :)"
The second more important group are the amateurs cooking just for fun with a (34%) and they can prepare absolutely delicious dishes without being chefs!!
Worthy examples are: Olga (Mango & Tomato) "I'm in the food world b/c I like to eat and cook and share my food with other sometimes :)"
Elra (Elra's Baking, Elra's Cooking ) often delighting with gorgeous recipes "I love food, I like to cook and to bake, and eat too"
5 Star Foodie "So, no culinary classes for me, I learn everything from my dining experiences"
Christie @ Fig & Cherry "Cooking for fun! If it became a job it would probably feel like a chore :)"
Kikolani "I'm definitely an amateur for fun cook."
Jude (Apple Pie, Patis & Pâté) "I love to cook, eat, and learn. I'm most interested in the technical aspects of how recipes work, but also like the creative side of it."
People of the food industry in services, hotels, public relationship, restaurants (5%). Where are you from? Are you owners of grocery stores or maybe are chocolatiersss, telll meee!
Special cases a (14%) others, (isn't possible to cover all the options in a poll) Tangled Noodle "I chose "other" because I hope that food will be a focus of my career – either food writing, marketing or teaching seminars about food and culture"
BurpandSlurp "i voted, for amateur fun and for "others"… "I cook not just for fun but for my ED-recovery reasons…Through cooking I learn to form a good, intimate relationship with my food."
[email protected]Foodista speaking about the salad poll thanks fo
r the visit! and I've already added the salad widget.
And last but no least, food lovers but they don't cook (5%). Is it possible? Of course…or you must be a painter to enjoy masterpieces in museums? You can enjoy food but you aren't big fun of the kitchen, more eating outs or deliveries ….this remember my last valid poll about culinary-cooking-food budget in recession times, nowadays a little difficult….
Want to add something to the results? Do it in comments.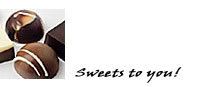 If you enjoyed your read, Subscribe to my RSS feed or get updates by Email!