How You Manage Your Culinary-Cooking-Food Budget in Recession Times? (Poll)
With the debt crisis and the worldwide recession present, practically all family-food budgets, restaurants and the international culinary world have been affected in more or less degree.
[It's so difficult to shot a food-color-picture about banking crisis and recession ;-).
I received this food-gift from a friend, perfect targeted for a foodie: a bottle with carrots, peas, red pepper and maize inside, the big surprise comes because I thought it was made here, but no.."Made in China").
This bottle can represent the different nuances and colors of the recession all over the world…as you guess, I like to try to establish connections among different things…By the way, I've added some spoons with semi precious stones to spice the photo up]
Let's continue – between family, friends and "friends of friends" spread in the world; I haven't precisely encouraging news about global recession. These first hand news I've, (not from internet or newspapers) come from real people in North America, Europe, South America, Middle East and Asia – the entire world – less Africa ( I don't have some friend or family there yet!).
For example the unemployment in Spain is bigger than 3 millions of persons (the worst in Europe), that is equivalent to my whole country Uruguay without jobs (we're in Uruguay, 3 millions approx.)
However, lets think positive and with concrete actions. From the point of view of foodies and/or home cooks, I recommend you to read this article of Savory Tv: Top Chefs Offer Money Saving Tips for Home Cooks
I want to sound out the views of my readers on how is their situation and if it's affecting them (maybe isn't affecting, much better!)
Is the Recession Affecting Your Culinary/Food Budget?
– Less delivery, more homemade food
– Reducing all the budget not only food
– Affected but food is untouchable
– Avoiding fancy ingredients
– Always ingredients first quality
– Less eating out at restaurants
– Cross fingers I haven't been affected
– Other: say it in comments!
Please vote on the left & up of your screen and share your comments about this poll!
Note: My poll about food passion as culinary career or for pleasure? has ended with lots of comments! In the next post let's analyze the interesting results obtained. Stay tuned!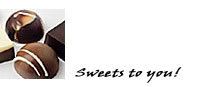 If you enjoyed your read, Subscribe to my RSS feed or get updates by Email!