Wine Cellars and Storages for Aging Your Wine Bottles, but Are You Really Sure?
You ordered an exceptional wine or have precious wine bottles of a remarkable vintage of a special event that you don't want to uncork. For a wedding celebration, the opening of your new restaurant or for celebrate an anniversary, you received a premium-wine gift.
The idea is to age them for many years and one day, this rare and singular wine will take life enjoying the sublime wine notes inside the bottle, right? But are you pretty sure about that?

Few wines are in real conditions to be members of the selected wine club of called "old wines". Why? The true is that wines worsen after 2 or 3 years, losing properties in which influence a lot of factors:
Wine Storage Factors You Should Consider Before Trying to Age Your "Wine Gifts"
– Do you have a good wine cellar to keep it safe?
– Your wine refrigerator has enough space to save them?
– Do you have optimal conditions of keeping?
In other words good conditions of…
a) Light
b) Temperature
c) Humidity
Not everybody have rooms with best conditions, particularly in apartments with small space because you can not forget that…
* The ambient-odors can affect the wine
* The bottles can not stand in vertical position, must be a horizontal wine storage to remain the cork moist
* Exposed to certain hours to the light, but you don't see it because you aren't at this time in your house
Are those wine storage conditions enough for your top wines? Not really!
More Wine Information and Factors to Be Present in the Wine Aging
a) Alcohol: general speaking between the 12% to 14%. The quantity of alcohol helps to preserve them
b) Sugar: The natural sugar is a powerful preservative, clearly exposed in sweet white wines like late harvest or Port wines. They can live many years even improving their quality. The opposite phenomenon is with dry wines…no doubt sweeter, better 🙂
c) Acidity: the level protects the wines from spoiling, more acidity provide a better maintaining.
d) Tannins: they act as antioxidants and give longevity. They're present in red wines. The oak aging in red wines is helpful because the oak barrels give wood-tannins protecting from the oxidation.
Type of Wines that Can Be Aged Properly and Which Ones You Shouldn't
– Red wines: In the vast majority, wine makers and wineries produce wines to be consumed relatively sooner, no more than a couple of years. Following that time, the wine begins to degrade.
Counted exceptions can reach a maturity after an excellent wine making process. Overall, these fine wines are expensive but with good wine storages you can wait till it arrives to its best state.
– White wines: sparkling wines and in general white wines after 1 or 2 years begin to lose aromas and freshness. The motive is the lacking of tannins. The exceptions are white wines that were fermented in oak, in that way the barrels supply tannins that longer their life. The sweet white wines including fortified wines explained before are good for aging too.
– Rose wines: they're fragile for the lower proportion of tannins, not indicated for aging.
The wine collector should have a detailed register of the wine stock in order to uncork the wine bottles that are at their best moment.
The popular belief that all wines are good as time goes by, it isn't precisely true!
So think twice, before keeping a wine and when you'll uncork finally, at this magical instant, to not end getting a wine in bad conditions, converting a festive moment in the contrary.
Have you passed an experience of uncorked a special wine bottle, postponed for many times, and you ended becoming frustrated?
Do you keep wines or know somebody that is doing it? Or you still think that in every case, wines: older are better? Let me know your wine adventures in the comment area.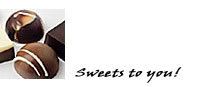 If you enjoyed your read, Subscribe to my RSS feed or get updates by Email!
Photo Credit by Joe Shlabotnik