Poll: Which Are Your Preferred Salads? and Sweet Tooth Poll Results
The poll about the level of your sweet tooth has ended with very interesting responses and votes!
Several different sweet points were in the comments…by the way thanks to every one!
The result about your Sweet Tooth:
Huge – Immense : 11 (40%)
Middle Range: 7 (25%)
Little – Petit: 7 (25%)
No Way: 2 (7%)
Conclusion: although there's a 40% of big fan of sweets you're very diverse in tastes because there's other 60% with middle to none.
This shows how diverse are the food bloggers & foodies tastes, even totally to the savory-side (hey so delicious and necessary too)
————–*————–
Now let's play another poll but completely different, in the vegetable area: I'm talking about fresh salads.
From simple green salad to pasta salad, shrimp salad and the correspondent "country-style" salads like Italian, Greek, Mexican and you can continue the list…
Your Preferred Salads Are:
– Vegetable
– Cheese
– Fruit
– Chicken
– Pasta
– Seafood
– None
– Other (say it in comments)
Please vote on the up &left; of your screen your favorite salad (if any).
Nonetheless, salad dressing can be an inseparable friend of salads. Every culture has different concepts about salad dressings but to mention a few: mayonnaise, vinaigrettes, olive/corn oil, Caesar dressing, blue cheese and many more.
If you've a magical salad dressing recipe, share with us 🙂
Which are your favorite salads & what type of dressings do you prefer for them?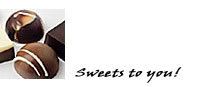 If you enjoyed your read, Subscribe to my RSS feed or get updates by Email!